but then suddenly rowdy old backpedle elite allyrAnkEr emerge to help poor china idioet TwiligHt-goldsellers.
suddenly tables turn and it's 6v2 VS Me and Nuar.
We naturally take to guns and kill few, but get overpowered by alliance healing power outnumberrring.
but then as naturally as the sun turns into the moon at night, and it's equal 3v3
Horda
Vs
AlLYeAnX
after a while.....
what happens?
hmmmmmmmmmmm...
alLYeanx AlYeAnx
....
fights ensue and well, this happens after it's equal numbers in
Versus VS Versus.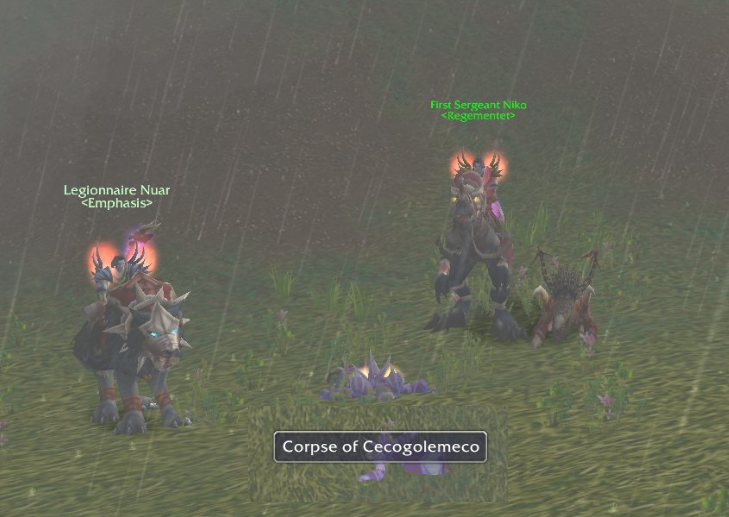 Devarial and friends not caught on picture cuz sneaky shadowmeld logging((

well Nuar i dont know, but I think the young boys came to test their skills and went home packing.
another day. more practise. prehaps. Greetings
AlLyEaNX
but sunny day in southshore continues till late in the evening
when I go save the world from the evil blackwings.
also here is little something our friend pingping whisper me unprovoced.


GEE! I forgot how nice and warm the chinamen can be at times. :- )
Regards,
Niko