Here's ChatScanner, a small addon I created for my own personal use a few weeks back.
It allows you to enter multiple keywords and/or sentences, and alerts you whenever they are mentionned by someone in the chat. I found it really useful when looking for groups, professions or items: you just set up the keyword alerts and keep playing.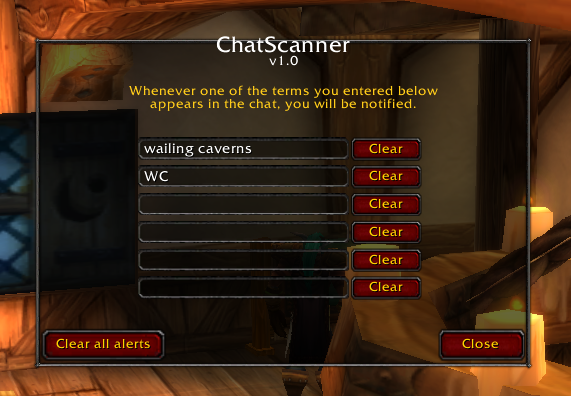 Download link:
https://www.mediafire.com/?a11o1cvhfek4u5t
I haven't spent much time onto it, so there are a lot of things that could be added or made better. Feel free to tell me in this post if you have anything you'd like to me to add to it.